Juliana Schiff
LONG TERM CARE INSURANCE SPECIALIST
Testimonials: See what people are saying about Juliana 
Since 1998, Juliana Schiff has dedicated herself toward helping others find high-quality, affordable insurance coverage. This mission turned personal when, in 2001, her father-in-law depleted his entire life savings as a result of a hip replacement surgery. Ever since, she has become a passionate educator about the virtues of long-term care planning
Representing only the leading carriers in the industry—such as John Hancock, Genworth, and Mutual of Omaha—Juliana prides herself on crafting an organized and simplified approach to the subject matter for her clients.
Based out of North Carolina, Ms. Schiff has found that most of her clients are searching for a knowledgeable agent who can offer unbiased advice, as well as a variety of products from which to choose. By virtue of her affiliation with LTCA, Juliana has been able to capitalize on the advantages of multiple top-rated carriers and can uniquely tailor solutions to each of her client's needs.
When she's not talking about long-term care, Juliana can be found jogging or trying to improve her golf game. She has competed in several half-marathons, and enjoys walking her two Brittany Spaniels. Of course, nothing can compare to her three children and one grandchild.
Juliana's Downloads
Professional Bio | Worksite Guide | Consumer Guide | Tax Guide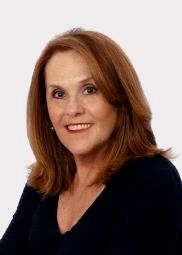 Contact Info:
Email:
juliana@ltc-associates.com

Toll Free: 800.401.3387
Local: 919.870.6575
Hometown: Raleigh, NC
Licenses:
AZ, DE, FL, GA, IL, MA, MD, NC, NJ, OH, PA, SC, VA