Rick Nathanson
LONG TERM CARE INSURANCE SPECIALIST
Testimonials: See what people are saying about Rick
Rick's exposure to the world of long term care began in 1990. At that time, his wife's grandmother lived with Rick and his wife and needed custodial home care. Since she had no long term care insurance, Rick's family spent over $200,000 caring for her. In part, because of that experience, in 1995 Rick transitioned from a 15 year career in commercial banking to specialize in the sale of long term care insurance.
Motivated by his experience with his grandmother-in-law, Rick wrote a critically acclaimed book on long term care entitled, "Can You Afford To Grow Old?" This authoritative book is designed to educate and guide individuals in understanding the complex issues of long term care.
Rick's personal experience in dealing with family members needing long term care continues today with his mom entering her sixth year of needing assisted living care. Fortunately, this time, Rick's mom has long term care insurance; to date her policy has paid over $300,000 for her long term care. Rick has more than 700 long term care insurance clients located throughout the country many of which, like his mom, are receiving long term care.
Rick's Downloads
Professional Bio | Worksite Guide | Consumer Guide | Tax Guide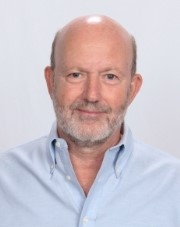 Contact Info:
Email: rick@ltc-associates.com
Local: 206.963.1824
Address:
520 N Main St #107
Herber City, UT 84032
Licenses:
AZ, CA, FL, ME, MI,
MT, OH, PA, TX, UT, WA
Certifications:
National Partnership Compliant
CA Partnership Compliant