Joe Hammond Testimonials
"I had an absolutely amazing experience which is the reason for this testimony. Joe Hammond sent an email requesting a time he could call me to discuss the specifics of what my family needed. As I was talking to Joe, I admitted that I really didn't know much about the LTC business. Joe spent a significant amount of time explaining some of the history of the business, some recent changes and how that might affect the joint LTC policy I was looking to get for myself and my wife. I felt very comfortable with the information Joe was providing, and he wasn't being at all pushy. After I got Joe's quote, I asked if he would look at some of the other quotes I had received over the internet. Joe very professionally explained what the cryptic language on the quotes meant and pointed out that many of the other quotes didn't include a cost for the joint spouse rider and other features we wanted. When I compared all the policies (now with the same features), I found the policy Joe was proposing to be the best product and at the best price. So, my wife and I applied for LTC through Joe and got approved for our policies.
Bottom-Line: Everything Joe said and did was clearly for our best interest. This was an absolutely wonderful experience that I share every chance I get, and I will be referring anyone that needs insurance to Joe Hammond."
- Kevin B.
______________________
"I happened upon Joe because my girlfriend went online and found me a phone number for a specific company in which I was interested. Joe represented many companies. I normally don't deal with sales people over the phone, but he provided me with features and costs for that company and answered questions in reference to the company raising premiums at a later date and their financial stability.  I found Joe's answers to be straight forward and honest.  He then provided information and price options on another company.  I was satisfied with the second company and Joe walked me through the application process, giving me a heads up on potential snags.  All went smooth and I am happy. I would recommend Joe as your LTC guy."
- Jim L.
_____________________
"I wanted to thank you for your assistance and patience in my application for LTC. I appreciate your time in helping me understand LTC and its use. You are very thorough in your work.
I would highly recommend you and LTC Associates to anyone looking for the insurance."
- Barbara N.
_____________________
"I would like to thank Mr. Joe Hammond for all of the work he did in finding me long term care insurance. He walked me through the process, updated me and kept me informed of any added requirements. I had spoken with two other agents/companies and found Mr. Hammond to be the most helpful, understandable and patient. I say patient because delays in acquiring information were from my end- my medical records provider was consistently lax in sending the required information. He was consistently professional. He kept in touch and was readily available for my questions and concerns. I now have insurance due to Mr. Hammond's knowledge, ability and patience. I would readily refer him to any person just looking for information or ready to buy insurance."
- Carleen P.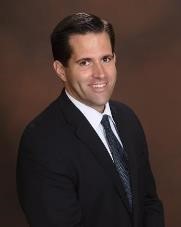 Contact Info:
Email: shammond@ltc-associates.com
Direct: 813.527.9793
Hometown:
Dade City, FL
Licenses:
FL, KY, LA, MI, NM, OH, SC, TN, VA
Certifications:
National Partnership Compliant
Florida LTC Partnership Instructor
DRA Partnership Instructor