Joe Hammond
LONG TERM CARE INSURANCE SPECIALIST
Testimonials: See what people are saying about Joe
Joe Hammond has a passion for helping people plan for the challenges of needing extended care that began first as a hospice volunteer, then as a volunteer in a skilled nursing facility. He has since built a 18 year career in the insurance industry spending the past 13 years focused exclusively on long term care insurance.
Mr. Hammond's hands-on experience as a caregiver has helped him appreciate the need for families to protect their dignity, assets and way of life through the acquisition of affordable protection. Mr. Hammond has said, "I get no greater satisfaction than when I hear from the spouses and children of my clients what a blessing this protection has offered their family."
Mr. Hammond is licensed to sell long term care insurance in multiple states and is qualified to offer National Partnership plans. He is also a published writer, certified Continuing Education instructor, and sought after speaker on the topic of long term care insurance.
Mr. Hammond graduated from the Georgia Institute of Technology with a degree in Industrial Engineering and resides in Tampa, FL with his wife and four children.
Joe's Downloads
Professional Bio | Worksite Guide | Consumer Guide | Tax Guide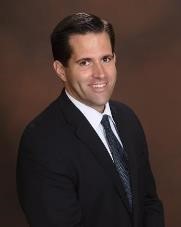 Contact Info:
Email: shammond@ltc-associates.com
Direct: 813.527.9793
Hometown:
Dade City, FL
Licenses:
FL, KY, LA, MI, NM, OH, SC, TN, VA
Certifications:
National Partnership Compliant
Florida LTC Partnership Instructor
DRA Partnership Instructor