Carl Kissinger Testimonials
"How can I say thank you for all your help?!!  I'm so grateful for all you've done. It's such a joy working with you and I will surely recommend you to my family and friends.  Thank you again!"
- Vina N.
_____________________________________
"Sixteen years ago, when I was 54 years of age, my husband and I were blessed that Carl came into our lives to assist us in choosing a Long Term Care Insurance policy. I explained my life situation to Carl with respect to my husband and children, his health condition and my children's location and Carl guided me to the best policy for what he anticipated could someday meet my needs.
Today, at age 70, I find myself in need of some temporary home health care as well as looking at two hip joint replacement surgeries. When I read that my Long Term Care policy also covered my home health care plus some light housekeeping, errand running, etc., it amazed me. Then, as I thought about it, I recalled how Carl walked me through several different scenarios I could possibly face in the future and that for a little more money on my premium, I could be fully protected.
You can imagine how grateful I am to Carl for his careful concern for my well-being. Additionally, he told me he would always be there for me, to assist where he could and he still is there for me."
- Nancy H.
_____________________________________
"I am sorry for the late email.  I just wanted to let you know the signed forms and check were mailed today.  Lloyd left for work today and we were able to look it over in time to get it to the post office.
Once again thanks for all your help.  We were ready to give up but with your help and perseverance we can both enjoy the peace of mind knowing help is there should we need it. God's Blessings..."
- Loyd & Marty
_____________________________________
"Thank you for all of your help with our applications for LTC insurance.  We enjoyed working with you and appreciate your diligence."
- Becky M.
_____________________________________
"Merry Christmas! I want to thank you for all of your kindness and work on getting my long term health care. You have given me peace of mind for myself, and my kids are kindly delighted.
...I hope you and your family have a wonderful holiday."
- Brenda E.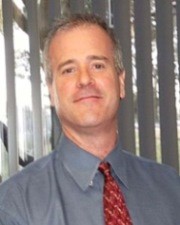 Contact Info
Email:
ckissinger@ltc-associates.com
Office: 469.795.9436
Cell: 214.952.9478
Hometown:
Richardson, TX
Licenses:
KS, LA, MN, OK, TX, UT, WI, WV
Certifications:
DRA Partnership