Carl Kissinger
Long Term Care Insurance Specialist
Testimonials: See what people are saying about Carl
Carl's introduction to the world of long-term care began when he was very young, witnessing his own mother care firsthand for both her sister and her parents. This impression left an indelible mark: Carl understands and appreciates the consequences of caregiving.
Launching his formal training over 17 years ago out west with General Electric (now known as Genworth), Mr. Kissinger took home Rookie of the Year honors. His distinguished career with the insurer culminated at the top tier Master Agent before departing for the world of independent distribution, where he caught the eye of LTCA.
LTCA's "Best Choice" model appealed to Mr. Kissinger, since he's found over the years that most of his clients prefer to access a wide variety of leading carriers when researching their options. From this palette Carl is able to recommend personalized solutions to serve as broad a spectrum of needs as possible.
When not assisting clients, Carl enjoys raising a teenage daughter, as well as cooking and exercising. His love of travel has taken him to many of the world's French-speaking countries, but he'd love to visit more.
Carl's Downloads
Professional Bio | Worksite Guide | Consumer Guide | Tax Guide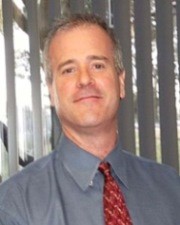 Contact Info
Email:
ckissinger@ltc-associates.com
Office: 469.795.9436
Cell: 214.952.9478
Hometown:
Richardson, TX
Licenses:
KS, LA, MN, OK, TX, UT, WI, WV
Certifications:
DRA Partnership